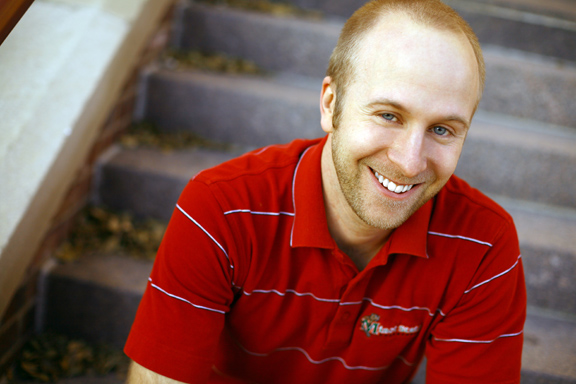 I've always had a love of photography and graphic design since my grade school principal let my older brother borrow a school computer every summer starting when I was in the third grade. After college I thought the market was saturated with photographers and I wanted a more steady career.
My first job out of college was at the Social Security Administration. I enjoyed helping people, but found the job stressed me out and it was affecting my health. I decided I really wanted to do what I loved even if it was for less money. I took a job as a graphic designer at an advertising agency.
After a year and a half I began my current career in 2009 in the Minot State University Marketing Office to do the university's videography, photography and social media. During this time I discovered that I had a knack for creating any image that was in my head. I turned myself and my wife into Klingons and Borg from Star Trek. After turning my entire family into characters from Tron, I decided I could offer a service that wasn't being offered by any other photographer in Minot. Seeing my "Epic" Photography as a way to break through the photography clutter, I opened Rick Heit Photography in July 2013.
If you want to step away from everyday photography. If you want a photo of you and yours in your most Epic moment, or want timeless senior or family photos, please contact me at rickheitphotography@gmail.com or 701.822.3232.